Over 35 years experience with manufacturing fiberglass products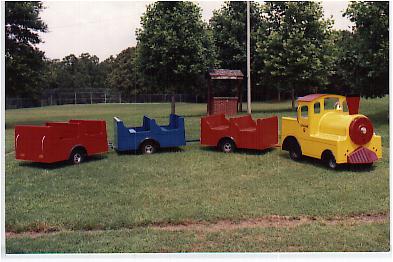 This little train is a Wittco Enterprises creation. The prototype was built from plywood, 2 X 4s, and putty, then the molds were built from the prototype, and finally the little trains were manufactured and sold
across the United States and Mexico.



These high quality fiberglass saddlebags are available from
Hardbags.com
,
a division of Wittco Enterprises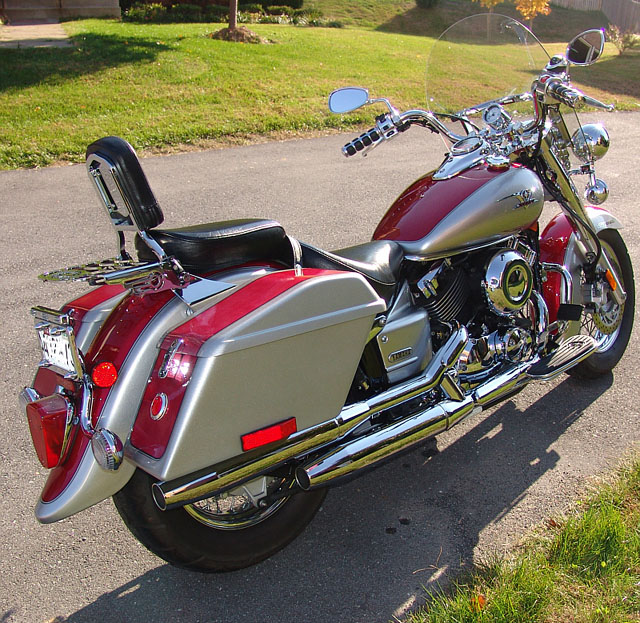 Yamaha V-Star 650 with Hardbags.com saddlebags
Hardbags.com is a division of Wittco Enterprises


These Peterbilt parts are produced by Wittco Enterprises and delivered to J-Mar Express in Searcy, AR. Wittco has been delivering quality parts to J-Mar Express for over 4 years.

The owner of Wittco Enterprises has over 35 years experience in the fiberglass industry, including 20 years experience with producing a variety of boats and other watercraft, and over 15 years experience with production of other kinds of fiberglass products. Wittco Enterprises has built parts for the aviation, trucking, amusement, industrial, and automotive industries. One of the current projects is manufacturing fiberglass saddlebags for all brands of motorcycles. Information for the saddlebags can be found at our other website www.hardbags.com The other main offering is fiberglass aftermarket parts for Kenworth and Peterbuilt trucks. Please email rw@wittco.net for a list of parts currently available. Two types of laminating procedures are used - hand lay-up for the saddlebags and other intricate parts and, utilizing a new state of the art chopper gun from GS Manufacturing, a spray-up method for the larger parts. Having produced light weight race boats in the past, the owner knows the art of hand lamination inside out. Whether using standard fiberglass, kevlar, or carbon fiber, he can build products to meet the most exacting standards. The parts built from the chopper gun are of the highest quality.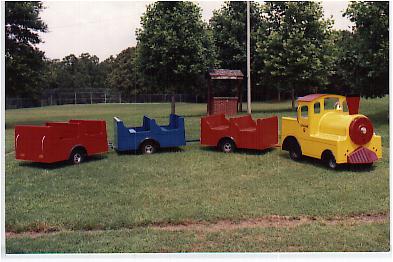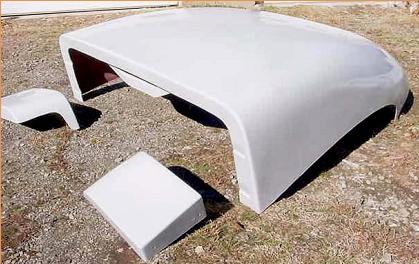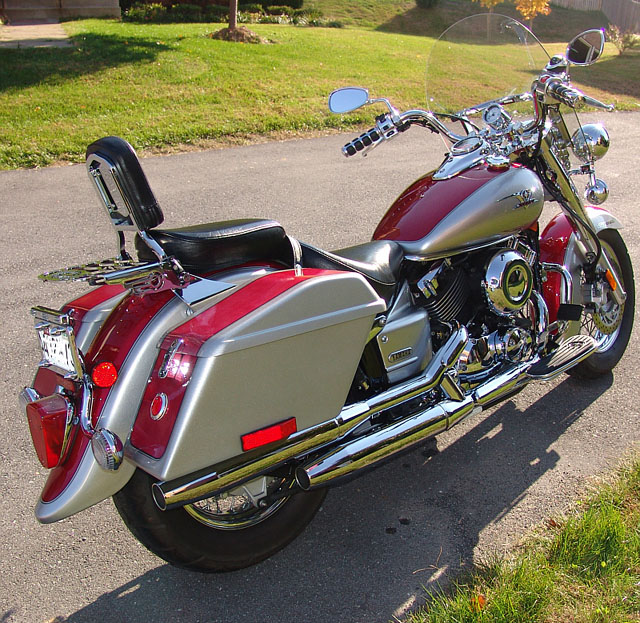 For a look at our other projects past and present - click
here